LeBron James
LeBron James is an American Professional Basketball Player who currently plays forward for the Cleveland Cavs of the National Basketball League (NBA).
James was born December 30, 1984 in Akron, Ohio and currently stands six-foot-eight and weighs 250 pounds according to cavs.com.
LeBron's story starts back to his freshman year of high school as far as National attention is concerned. Joining his Amateur Athletic Union (AAU) teammates, James decided to attend St. Vincent-St. Mary High School in Akron, Ohio.
The self-pronounced "Chosen One" dominated the high school ranks, averaging 21 points and 25 points a game his Freshman and Sophomore respectively. By his Junior season, James appeared in SLAM Magazine and was deemed as possibly "the best high school basketball player in America right now" by writer Ryan Jones.
LeBron also appeared on the cover of Sports Illustrated that season, becoming the first underclassmen in the magazine's history to do so.
After multiple 'Ohio Mr. Basketball' and USA Today All-USA First Team awards, James decided he would forego college and enter the NBA Draft.
During LeBron's time at St. Vincent-St. Mary High School, James also was a part of the Fighting Irish's football team. In his three years as a wide-receiver, James skipped his senior season after an injury in basketball, he was named first team all-state and led the team to the state semifinals.
Prior to the 2003 NBA Draft, James was the centerpiece of a nationwide controversy after his mother, Gloria James, purchased him a Hummer H2 after taking out a loan, utilizing LeBron's future wealth.
An investigation was launched by the Ohio High School Athletic Association (OHSAA) but ultimately was dropped after it had become certain that a family member, his mother, and not an agent or outside source.

James was ultimately selected by his hometown team, the Cleveland Cavaliers, with the first overall pick in the draft. His first game in NBA, against the Sacramento Kings, LeBron set an NBA record for most points scored by a player straight out of high school with 25 points.
LeBron went on to take home the NBA Rookie of the Year hardware after averaging 20.9 points, 5.5 rebounds and 5.9 assists a game. James became the first Cavalier to win the award in the history of the franchise.
Cleveland failed to make the playoffs in the first two seasons of the "LeBron-era" but finally found its first postseason berth since 1998 in the 2005-2006 season.
LeBron posted a triple-double in his postseason debut against the Washington Wizards but went on to fall to the powerhouse Detroit Pistons in the second round.
The year of 2006-2007 was the year of the Cavaliers' first NBA Finals appearance in history after James posted one of the best individual performances in postseason history against the Detroit Pistons. Against the team that bounced the Cavaliers the year before, Game 5 of the Conference Finals became James' coming out party, scoring 29 of the Cavaliers' final 30 points from the fourth quarter into overtime. LeBron would cap off the historic performance by sinking a lay-up with two seconds left to close the game out.
LeBron, and the Cavaliers would struggle in the Finals where they faced the perennial contenders, and future dynasty, San Antonio Spurs as the Spurs would sweep the Cavs four games to none. James would only average 22 points, 7 rebounds and 7 assists during those Finals.
The following 2008 season would be LeBron's first MVP season, after finishing the 2006-2007 season in second, with him averaging 28.4 points, 7.6 rebounds, 1.7 steals and 1.2 blocks per game while leading Cleveland to a franchise-best, 66-16 record.
Although LeBron enjoyed individual success from 2008 to 2010, the Cavaliers came up short in the playoffs each year of the three-year span.
The 2009-2010 season saw LeBron's best season to date, handing him another MVP award as well as an absurd 29.7 points, 7.3 rebounds, 8.6 assists, 1.6 steals and 1 block per game average. As the case was with the previous two seasons, Cleveland was ousted before the NBA Finals.
The pending NBA free agency of James combined with the lack of talent provided by the Cleveland front office left Cavaliers fans on edge as everyone knew that LeBron James could bolt and leave to a better situation.
On July 8, 2010, James would hold a live ESPN special titled 'The Decision' where he would announce that he would leave Cleveland and "take [his]talents to South Beach" and join Dwayne Wade, Chris Bosh and the Miami Heat.
LeBron's Miami years spanned from 2010-2014 and were some of LeBron's best years as a pro.
In his first return to Cleveland, on December 2, 2010, LeBron scored 38 points while being booed every time he touched the ball. Miami would go ahead and win the contest.
His first year in Miami began his now annual trip to the Finals where the Heat would return to the NBA Finals for the first time since winning in 2006, facing the Dallas Mavericks. Dallas would win the series in six games. James' finals was not great, like his 2007 effort, averaging only 17.8 points per game.
After the 2010 season, LeBron was hungry to perfect his game and the way he played, working with NBA legend Hakeem Olajuwon on his post-game. It worked. James had another MVP season averaging 27.1 points, 7.9 rebounds, 6.2 assists and 1.9 steals per game.
James' new and improved game would lead Miami back to the Finals during the 2011-2012 season and an eventual series win over the Oklahoma City Thunder in five games. LeBron was named Finals MVP after averaging 28.6 points, 10.2 rebounds and 7.4 assists during the five games.
LeBron's 2012 season wasn't done just with the NBA. After already accomplishing the feat of capturing an NBA MVP award, a Finals Championship and a Finals MVP, James still had the 2012 Olympics to take over as well. Quite handedly, LeBron led the USA Olympic basketball team to its second straight Olympic Gold Medal and took home Olympics MVP.
The 2013 season kept the good times rolling for LeBron and the Heat as Miami accomplished a 27-game winning streak, the third longest in NBA history. The win streak was built behind James' historic February, averaging 29.7 points and 7.8 assists while setting multiple shooting efficiency records.
LeBron's historic season was part of Miami holding the best record in the NBA at 66-16 but during that time, James also added yet another MVP trophy to his collection as well as another Finals ring, and Finals MVP after Miami took on the San Antonio Spurs and won in seven games.
During game 7 of the 2013 Finals, LeBron tied the Finals record for most points in a Game 7 victory with 37.
James' fourth year was the make or break year for the Miami star as he had the option to head into free agency. With multiple injuries paired with the fact that the Heat front office decided to not re-sign a couple key bench spots, the question was looming.
LeBron led the Heat once again to the Finals, for a fourth straight season, but ultimately fell to the San Antonio Spurs in five games.
On June 25, 2014, Miami fans' worst nightmare happened, James opted for free agency and on July 11, LeBron made his return to Cleveland.
LeBron made it his goal to bring a championship to the city of Cleveland after not having a city championship since the Cleveland Browns' title in 1964.
The Cavaliers, thanks to multiple high first round picks, already had Kyrie Irving and Andrew Wiggins on the roster, two young stars. Cleveland opted to trade Andrew Wiggins to the Minnesota Timberwolves in exchange for perennial All-Star forward Kevin Love to form their own 'Big 3.' Just as he did in Miami with Wade and Bosh.
LeBron, during the 2014-2015 season, continued his reign on the NBA, earning his fifth straight Finals berth and Cleveland's first since 2007. The Cavaliers would go on to lose to the Golden State Warriors in six games after suffering key injuries from Kevin Love and Kyrie Irving throughout the playoffs.
The 2015-2016 season was special. Besides the midseason firing of Head Coach David Blatt, Cleveland finished the season with 57 wins and the best record in the Eastern Conference.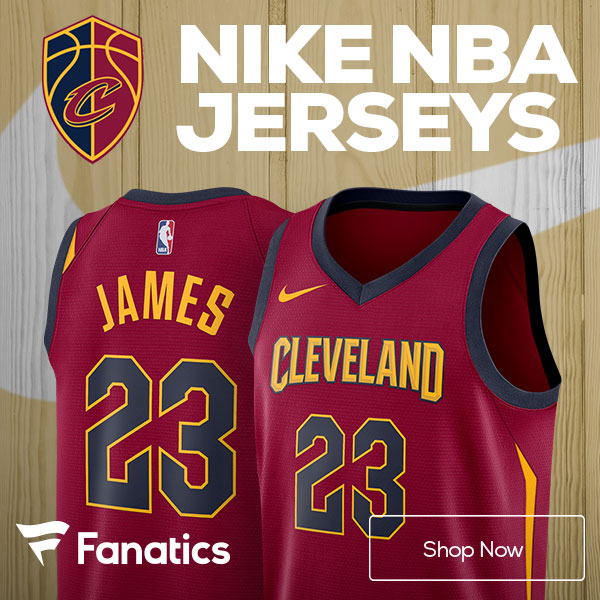 Cleveland easily advanced to the NBA Finals to once again face the Warriors.
After falling behind by the looks of a three game to one lead, LeBron maybe played the best three games of basketball in NBA history. Including two 40-plus point efforts in Games 5 and 6, James averaged 36.3 points, 11.6 rebounds and 9.6 assists a game in the final three.
Behind LeBron's historic 29.7 points, 11.3 rebounds, 8.9 assists, 2.3 blocks and 2.6 steals per game, which made him the first player in league history to lead both team in all five major statistical categories in NBA history, Cleveland went on to win Game 7 and break the supposed 'Cleveland Curse' by the score of 93-89. This was Cleveland's first major sports championship since 1964.
After a thrilling Finals performance, LeBron and friends had a hell of a summer, which started with their championship parade that saw approximately 1.3 million Clevelanders attend, joining late night hosts and becoming Instagram regulars.
The following season was met with its ups and downs after injuries plagued the Cavaliers' season and ultimately saw Cleveland meet up again, in LeBron's seventh-straight Finals, with the Golden State Warriors and ultimately lose in five games.
In Game 5 of the Eastern Conference Finals against the Boston Celtics, James became the all-time postseason scoring leader after surpassing Michael Jordan's 5,987.
The Finals loss in no way, shape or form could be placed on LeBron as he became the first player in NBA history to average a triple-double in a Finals series with his 33.6 points, 12 rebounds and 10 assists per game.
Early into the 2017-2018 season, LeBron became the youngest player in NBA history to reach 29,000 points as well as becoming only the second player, next to Michael Jordan, to score at least 10 points in 800 games or more. The streak is still going on today.
Over the course of LeBron's NBA career, he has done almost as much off of the court as he has done on it.

He is a known businessman, signing on to endorse multiple companies to the likes of Coca-Cola, Samsung, Nike, McDonald's and State Farm Insurance.
James also was granted a minority stake in English Premier League football (soccer) club Liverpool FC in 2011 thanks to a deal made with Fenway Sports Group.
During the year of 2016, James negotiated a contract with Nike which signed LeBron for a lifetime endorsement deal which would pay him over $1 billion over the course of the contract.
Because of his endorsement deals, added on with his ownership of the production company SpringHill Entertainment and his role in a few movies and television shows, James' net worth is estimated to be in the range of $400 million and surpassed Kobe Bryant in 2013 as the highest paid basketball player in the world with earnings of $56.5 million.
He has also lent his hand out to the Akron, Ohio community, starting the LeBron James Family Foundation which helps local underprivileged children reach college and make sure these kids are given opportunities that would not be present without the help of James and his foundation.
In 2015, James' foundation spent $41 million to send kids to college in the form of scholarships to the University of Akron.
It doesn't need to be said, but here it is anyways. Thanks to his performance on the court, and his unselfishness and business savvy moves off of the court, James went from a 16-year old prodigy to one of the world's most influential figures in no time. And that doesn't seem to be letting up anytime soon.
See also the Cleveland Cavs NBA Arena at Cleveland Leader.